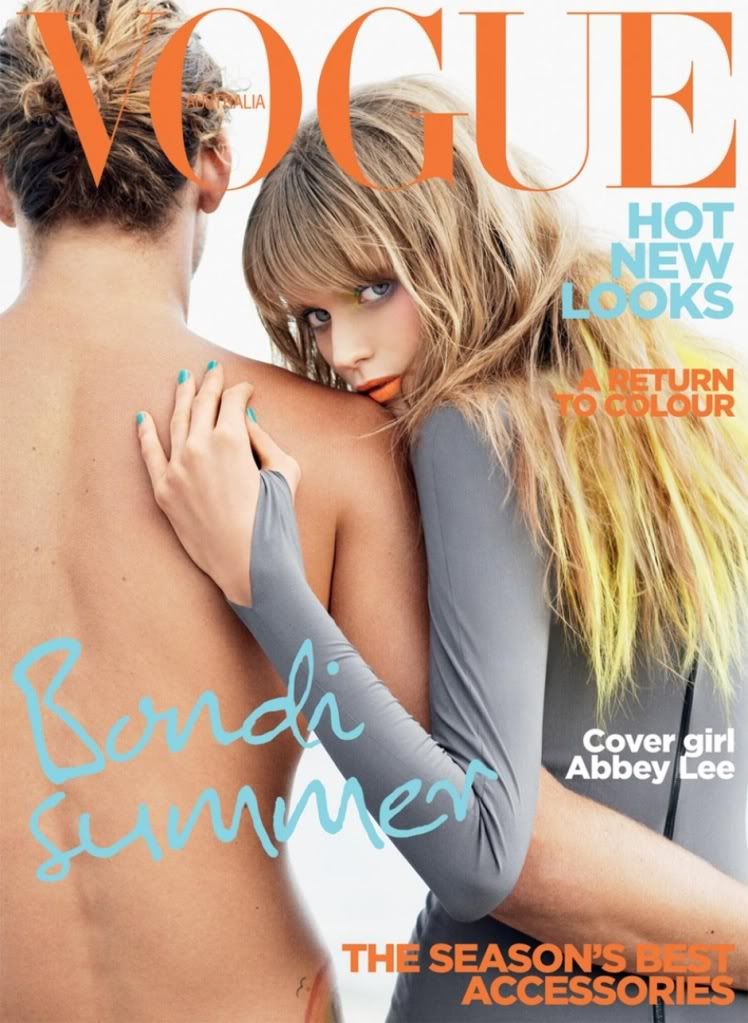 sorry for not posting yesterday, I had a very busy sunday.
I had a early family dinner and when I came home I was too tired (still from the night shift
I hope you all had a nice sunday!
abbey lee kershaw for vogue australia march '10.
photography by max doyle.